Welcome to Linköpings klätterklubb!
Linköping Climbing Club (Linköpings klätterklubb, LKK) is a non-profit association with 600+ members.
LKK is a non-commercial organization driven forward by committed members and for everyone interested in climbing!
Our climbing gym is located in Hangaren (Hot sport center). Linköpings klätterklubb has no employees and no staff on site. We use hangar's reception, and it is their staff who take care of entry and , rental of climbing equipment (like climbing shoes, brakes), etc.
Ongoing
We try to have many activities going on during the year: top rope competitions, bouldering competitions, member climbing outdoors, building days, etc.
For the latest news go to our news page!
Opening hours for Klätterhallen in Hangaren
Monday to Thursday

15-20:00

(22:00)*

Friday

15-20

Saturday and Sunday

12-20
Hangar reception closes at 20:00. After that time, 20:00-22:00, the hall is open TO ALL (with paid one-time fee or training card) by the club's wall managers who do this on a voluntary basis. (see wall responisibility calendat at the bottom of the page. NOTE that there are 2 calendars at the bottom of our page)
No wall managers on Fridays and during the weekends.
NOTE: if you rent equipment at reception, it must be returned before 20:00
Any deviations from the times above can be found in the hangars's opening hours and can be seen in the calendar. (see the first of the two calendars at the bottom)
Prices can be found HERE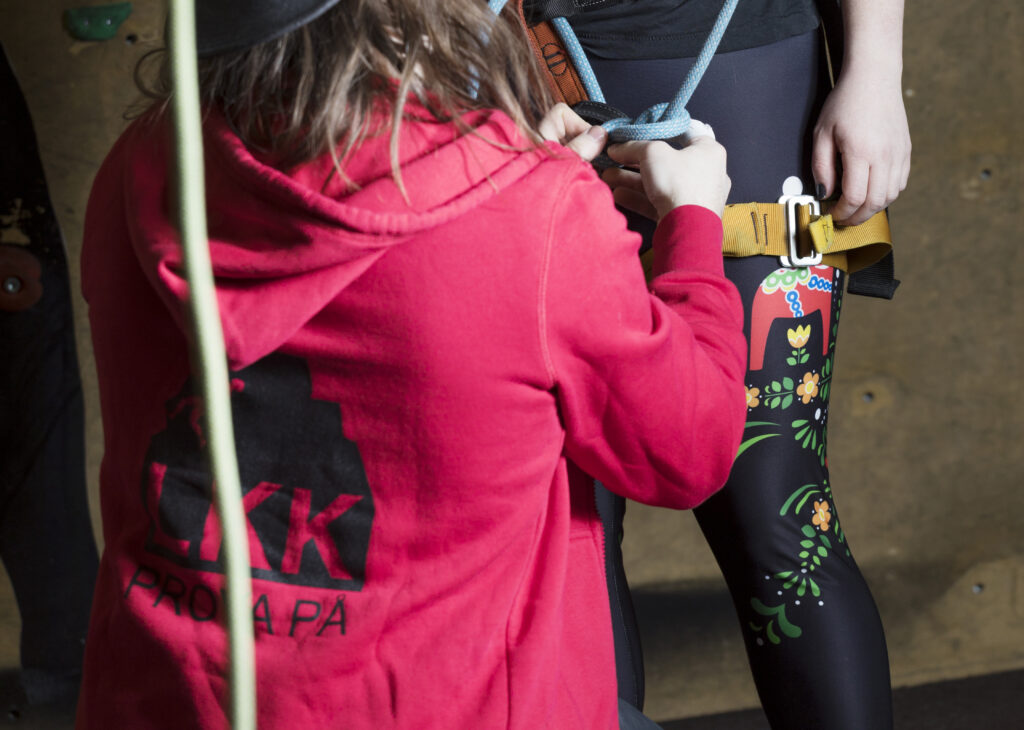 Tryout activities
Linköpings Klätterklubb erbjuder:
drop-in sessions on Tuesdays from 18:00–20:00
group booking: an opportunity to book someone to secure (belay) you for you and your friends on Thursdays from 18:00 to 20:00 and Saturdays from 10:00 to 12:00
The recommended age is from 6 years, but if you feel that your child still wants to try climbing, you are most welcome!
Read more about our Tryout activities HERE
Get involved!
LKK is run by all members. If you want to get involved in the club, get in touch with someone on the board or members of a committee. Your own ideas or visions are as welcome as helping with an organized activity.